Joss Whedon: Buffy and Justice League director denies misconduct claims.. US director Joss Whedon has denied allegations of misconduct on the sets of productions like Buffy the Vampire Slayer and Justice League.
Actors Gal Gadot and Ray Fisher previously claimed Whedon behaved badly towards them on the 2017 superhero movie.
"I don't threaten people. Who does that?" said the 57-year-old.
"English is not her first language, and I tend to be annoyingly flowery in my speech," added the film-maker, who took over the reins after original director Zack Snyder withdrew following a family tragedy.
He told the publication the pair argued over a scene that Gadot, who played Wonder Woman in the film, wanted cut.
He said he jokingly told her she would have to tie his body to a railway track and do it over his dead body, and that the Israeli actress had misunderstood that to mean he was threatening to tie her to a track.
But Gadot told New York Magazine there was no such misunderstanding. "I understood perfectly," she told the publication.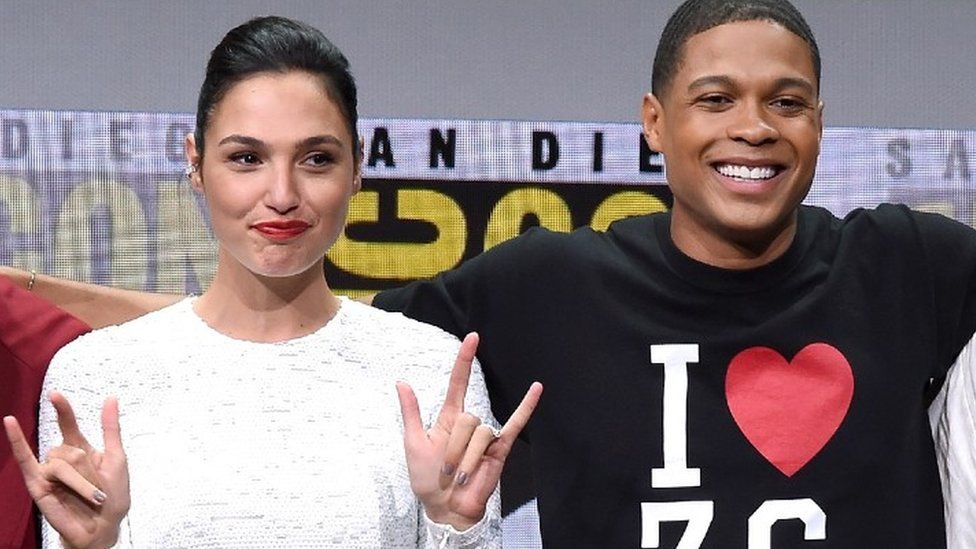 Her Justice League co-star Ray Fisher first alleged in 2020 that Whedon's behaviour on the film had been "gross, abusive, unprofessional, and completely unacceptable".
In a Forbes interview, Fisher claimed he'd been told Whedon had used colour correction to change an actor of colour's complexion because he didn't like the actor's skin tone.
But that allegation was removed from the interview because the magazine said it was primarily based on third-person information. The entire article was updated after Forbes editors found "it lacked journalistic rigour and fairness".
Whedon has now told New York magazine he brightened the entire movie, including all the actors' faces, and that he had talked about his changes with Fisher for hours.
He said the conversations were friendly and respectful, and denied Fisher's allegations, saying none were "true or merited discussing".
"We're talking about a malevolent force," Whedon said of Fisher. The director, who cut Fisher's role considerably in his edit of the film, added: "We're talking about a bad actor in both senses."
Fisher took to Twitter on Monday to hit back at the director's latest comments, describing them as "lies and buffoonery".
Looks like Joss Whedon got to direct an endgame after all…

Rather than address all of the lies and buffoonery today—I will be celebrating the legacy of Reverend Dr. Martin Luther King Jr.

Tomorrow the work continues.#MLKDay

A>E

— Ray Fisher (@ray8fisher) January 17, 2022
Whedon's 2017 version of the film was widely panned by critics, before original director Zack Snyder returned to release an extended cut last year.
Last February, a string of Buffy stars also accused Whedon of "toxic", "cruel" and "very not appropriate" behaviour.
Charisma Carpenter claimed Whedon had "abused his power" and "created hostile and toxic work environments".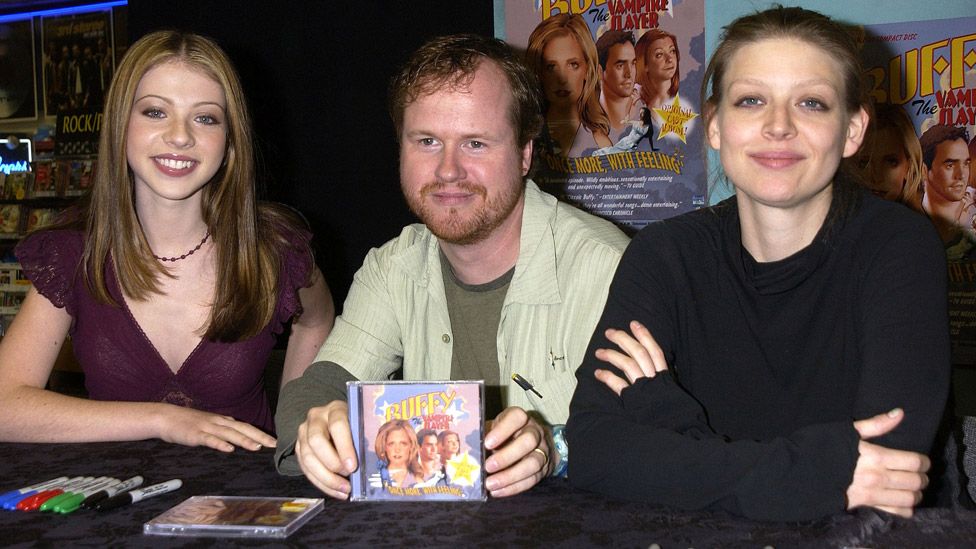 Carpenter, who played Cordelia Chase, posted messages saying the show's creator had "abused his power on numerous occasions" while working on Buffy and spin-off Angel.
She claimed he had "a history of being casually cruel", such as with "ongoing" threats to fire her and calling her fat when she was pregnant, before "unceremoniously" firing her after she had given birth.
Whedon told New York magazine he was "not mannerly" with Carpenter when she told him she was pregnant, but denied having ever called her fat. "Most of my experiences with Charisma were delightful and charming," he said.
Carpenter's co-stars Amber Benson and Michelle Trachtenberg backed her up, while Sarah Michelle Gellar said she was "proud of them for speaking out".
On Instagram last year, Trachtenberg accused Whedon of "not appropriate behaviour….very. Not. Appropriate."
Whedon told New York magazine he had no idea what the actress was talking about.
The director, who told the publication he has post-traumatic stress disorder (PTSD) from events in his childhood, admitted in the article that he could have handled his job and his marriage better – he had numerous affairs with colleagues and fans – but still believes he's "one of the greatest showrunners ever".
More Great Stories On >> HypeGist