Murdah Bongz Reacts As Man Kisses DJ Zinhle.  Murdah Bongz reacts to the photo of a man who kissed his woman, DJ Zinhle.
Zinhle is fond of sharing photos from her gigs on social media, but this time around, she shared a photo where a fan expressed his love for her.
In the snap, the DJ stretched her hand to the fan, while he kissed it.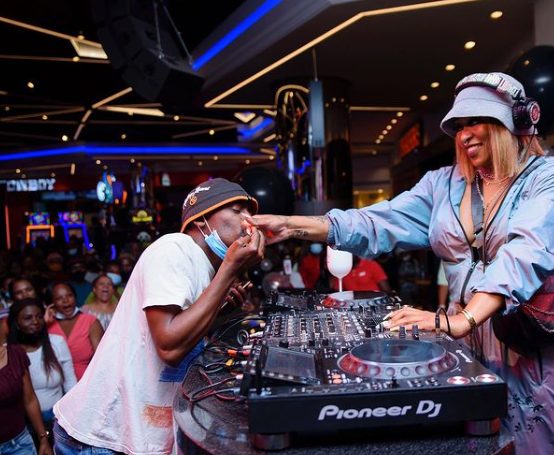 Murdah exuded jealousy at the snap and questioned what he saw in the photo.
"djzinhle hao NKOSIYAMI kwenzakalani??" he wrote.
His reaction garnered more hilarious comments from Instagram users, as Zinhle also busted out with laughter.